Getting Started With RMS Insurance Group
When you work with us, you have immediate access to the programs, coverages, and pricing options that will help you meet all your clients' needs. Additionally, with our intelligent underwriting process, responsive claims service, and competitive commission schedule, you can rest assured knowing that we are the solution to all of your hospitality coverage needs.
We at RMS Insurance are eager to get into contact with you.  To schedule a direct appointment with our experienced team, please complete the Agency Profile and Sub-Broker Agreement forms linked below.  Once you have completed this paperwork, email the documents to us at [email protected] and we will get back to you shortly!
Working With RMS Insurance Brokerage, LLC
We appreciate your partnership and look forward to working with you on this new business placement.
Submit a New Business
Working with RMS Insurance Brokerage, LLC is refreshingly easy.  Our application process is simple and streamlined for your convenience.
Once you have completed the necessary paperwork, please send your complete submission to us at [email protected].
As soon as we receive your submission, your assigned RMS Insurance Brokerage, LLC underwriter will work with you to produce a quote.
Sweeten Your Insurance Program
RMS Insurance rewards ACE members! As a designated Premier ACE Member Industry provider, we always look to give back to ACE National affiliates. In fact, all ACE members now receive an exclusive 5% insurance discount on flexible coverage solutions to meet all their insurance needs.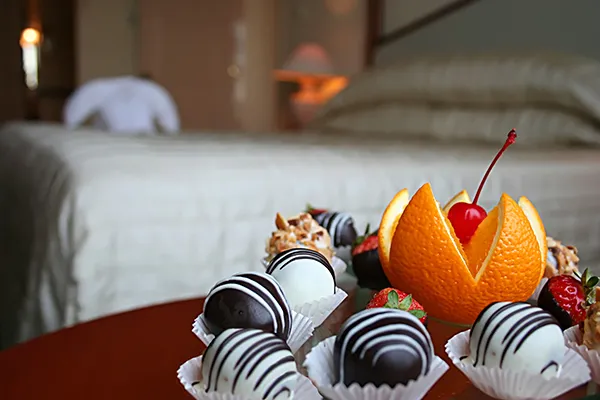 Hospitality Program (Nightlife/Restaurant)
Specialty Programs
Businesses in the hospitality industry face a considerable amount of liability risk every day.  If you have clients involved in the hospitality industry, then it's vital that you help them secure comprehensive coverage specifically designed to meet the needs of their venue.  This is where the specialty programs at RMS Insurance can come to your aid.  Our dedicated team offers insurance programs for a wide range of establishments including:
In addition to these specialty programs, we at RMS Insurance Brokerage, LLC pride ourselves on offering unparalleled service that will help you navigate the underwriting process with ease.  All of our brokers have access to applications that contain the information that they will need to complete underwriting in an efficient manner; preventing harmful delays or errors that could affect claim or renewal times.
Because we always strive to offer the best, we have an exclusive coverage program underwritten by carriers boasting superior financial strength ratings from A.M. Best. Our coverage offerings include:
The expert team at RMS Insurance is always ready to provide the support and assistance that your clients need. Once we accept your client for coverage, you can rest assured knowing that they will have our resources, expertise, and unwavering support from start to finish.
Clubs, bars, restaurants, and live music venues have highly specific insurance needs that cannot be handled by standard insurance providers. This is why we at RMS Insurance Brokerage, LLC strive to offer the specialty insurance programs and coverages that those in the hospitality business need. When you turn to RMS Programs, you will have the peace of mind that comes with knowing that your business is completely secured and protected.
RMS Programs is the specialized program division of RMS Insurance Brokerage, LLC designed to issue commercial general liability insurance to businesses operating within the hospitality industry. For decades, RMS Insurance Brokerage, LLC has delivered outstanding insurance brokerage, business consulting, claims management, and insurance underwriting services to clients across the country. When our clients place their trust in our national resources and experience and our local interests and insight, we never disappoint.
For additional information regarding our specialty insurance programs, please contact us at RMS Insurance Brokerage, LLC. Our experts are eager to assist you today.